Improvised Music - Open Scores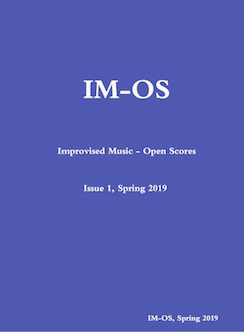 A journal focused on improvised music, open scores in various forms like prose, graphic and action notations.
It appears in online and paper form and publishes pieces (also game pieces) and articles about open works of music. Co-edited by Carl Bergstrøm-Nielsen (Denmark) and Jukka-Pekka Kervinen (Finland). Other contributors include: Michael Pisaro, Alexis Porfiriadis, Federico Pozzer, Peter Schuback, Glenn Sogge, Jacob Thompson Bell, Johan Toft, Samuel Vriezen and Adam Izaak Wasążnik.
See also: Synzine magazine
---
---
page revision: 13, last edited:
31 Jan 2023 22:39